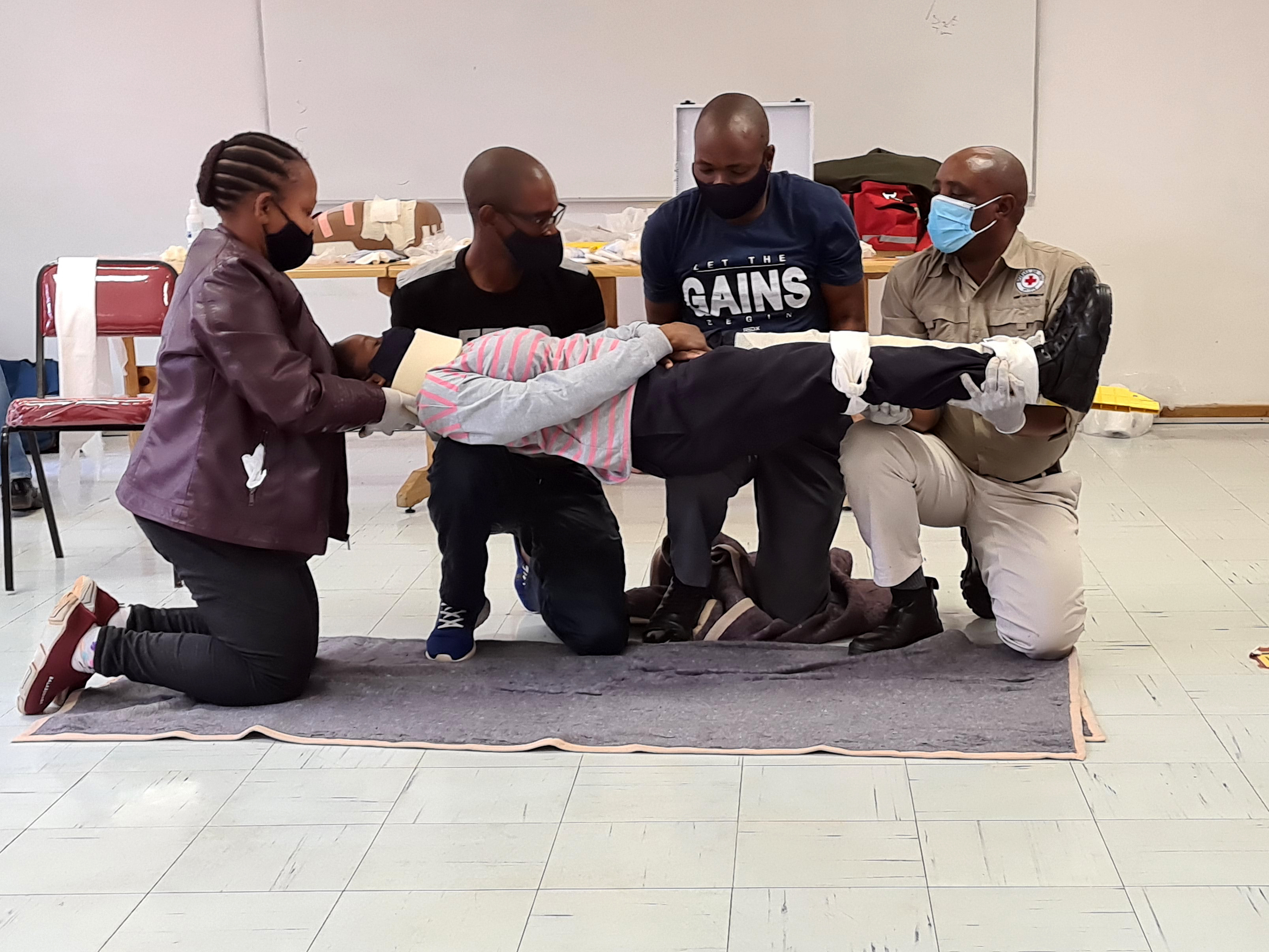 Programme Description
Botswana Red Cross Society First Aid training gives you vital knowledge and skills needed to respond to a life-threatening situation with confidence. .
While you can't predict when an emergency will occur, you can be prepared. In less time than you think, being prepared for emergencies is crucial at home, school and work and in your community
Be Trained
Be Empowered
Be Prepared
Be Smart
WHEN AN EMERGENCY STRIKES, WILL YOU BE READY TO SAVE A LIFE?
Botswana Red Cross Society is ready to contribute towards your workplace safety training programs. You can make a commitment to the health and safety of your employees by providing them with lifesaving training that prepares them to respond to an emergency at your workplace. Botswana Red Cross Society provides a course that will help your employees to ensure that when an injury, illness or disaster strikes, they are prepared to save a life.
Our Mission
Enroll for a First Aid Course with Botswana Red Cross Society!! You can contribute towards saving lives by taking Botswana Red Cross Society First Aid Training..
The Society is one of the leading providers of first aid in the country and helps to set national First Aid standards. As illustrated in the Mines, Quarries Works and Machinery Act (CAP 44:02 article 41 & 43). Botswana Red Cross Society is recognized to grant Mining First Aid Certificates to allow the holders to operate both underground and on the surface. Botswana Red Cross Society offers:
Basic First Aid Training
Advanced First Aid Training
Silver Medal
First Aid Training can help families, employees and communities to prepare for and respond to emergencies close to home, work place, on the roads such as fire, injuries and motor vehicle accidents
We Have Trained Over
You Have the Power Today to Change Tomorrow!
It is a long established fact that a reader will be distracted by the readable content of a page when looking at its layout. The point of using Lorem Ipsum is that it has a more-or-less normal distribution of letters, as opposed
1,432,805
Trainees in Greater Botswana