What is Disaster Management?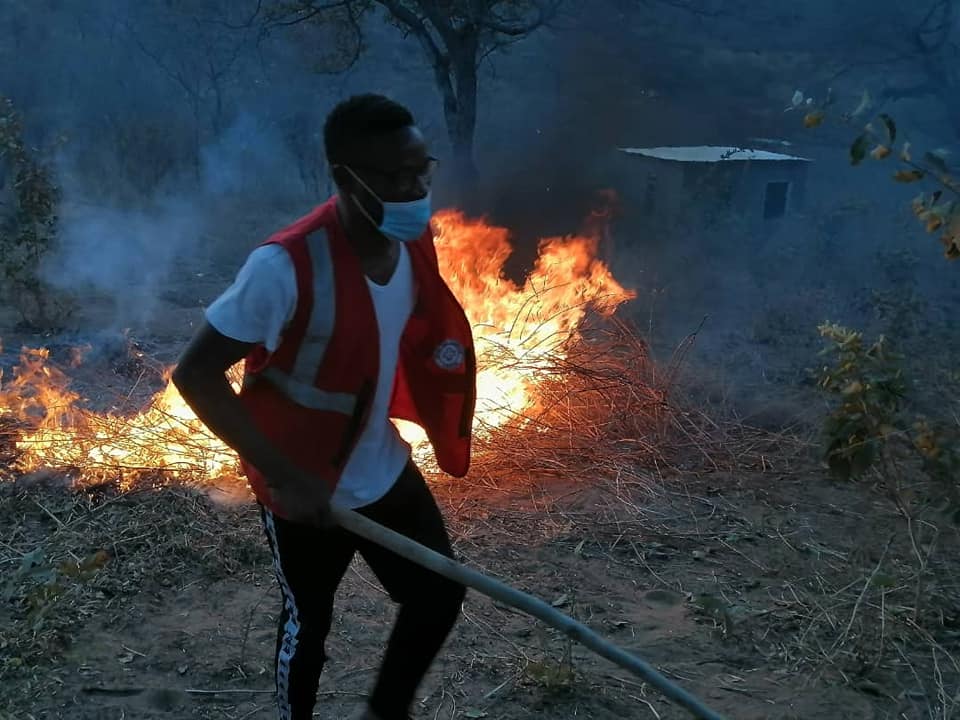 Programme Description
A department within the National Society that present administration of resources and responsibilities for dealing with all humanitarian activities and emergencies, in particular addressing people's vulnerability and needs brought by man-made and natural disasters
The disaster management department aims at promoting disaster risk reduction and improving efficiency and effectiveness in disaster response and relief.
THE DEPARTMENT OBJECTIVES ARE;
Facilitate stakeholder capacity building to improve disaster preparedness and promote community resilience towards disaster.
Provide a safe and secure environment for affected people, during and post disasters.
Provide support in humanitarian diplomacy
PROGRAMMES
The department runs three main programmes; Disaster Risk Reduction, Disaster Response and Relief Management, and Tracing/Restoring of Family Links.
DISASTER RISK REDUCTION
Community Based Disaster Risk Reduction: Capacity building of volunteers, Village Development Committees (VDC) and District Disaster Management Committees (DDMC)
Food security and livelihoods: Promote and demonstration of best practices in Agriculture, livestock, arts and crafts, tourism and hospitality.
Climate Change Adaptation: Promote and demonstration of interventions to address climate change adaptation.
WASH; Promotion of water conversation and sanitation initiatives.
Humanitarian Diplomacy
Strategy development and policy change advocacy
DISASTER RESPONSE & RELIEF MANAGEMENT
Shelter and Non-Food Items (NFIs): Facilitate replenishment, storage and distribution of relief items and support evacuations during disasters.
Restoring of Family Links/Tracing; Facilitate family reunification and tracing of displaced people support to immigrants and unaccompanied minors.
Social Support Services: Provision of Support and assistance to vulnerable people due to both social health and disaster pressures.
SUPPORT FOR MIGRANTS
Botswana Red Cross Society is committed to meeting the humanitarian needs of migrants, regardless of their legal status. These include refugees and asylum seekers. We provide locally-adapted, needs-based responses to migrants, at different stages of their journeys. This includes social services, and linkages to health and care services. We also ongoingly have programmes that aim to address the longer-term needs of migrants on arrival, at their destination, in transit or upon return. Interventions seek to prevent people falling into situations of exploitation and abuse or, if they have already done so, to assist and protect them.
Served Over
You Have the Power Today to Change Tomorrow!
It is a long established fact that a reader will be distracted by the readable content of a page when looking at its layout. The point of using Lorem Ipsum is that it has a more-or-less normal distribution of letters, as opposed
1,432,805
Children in 190 countries in the world