What is Branch & Youth Development?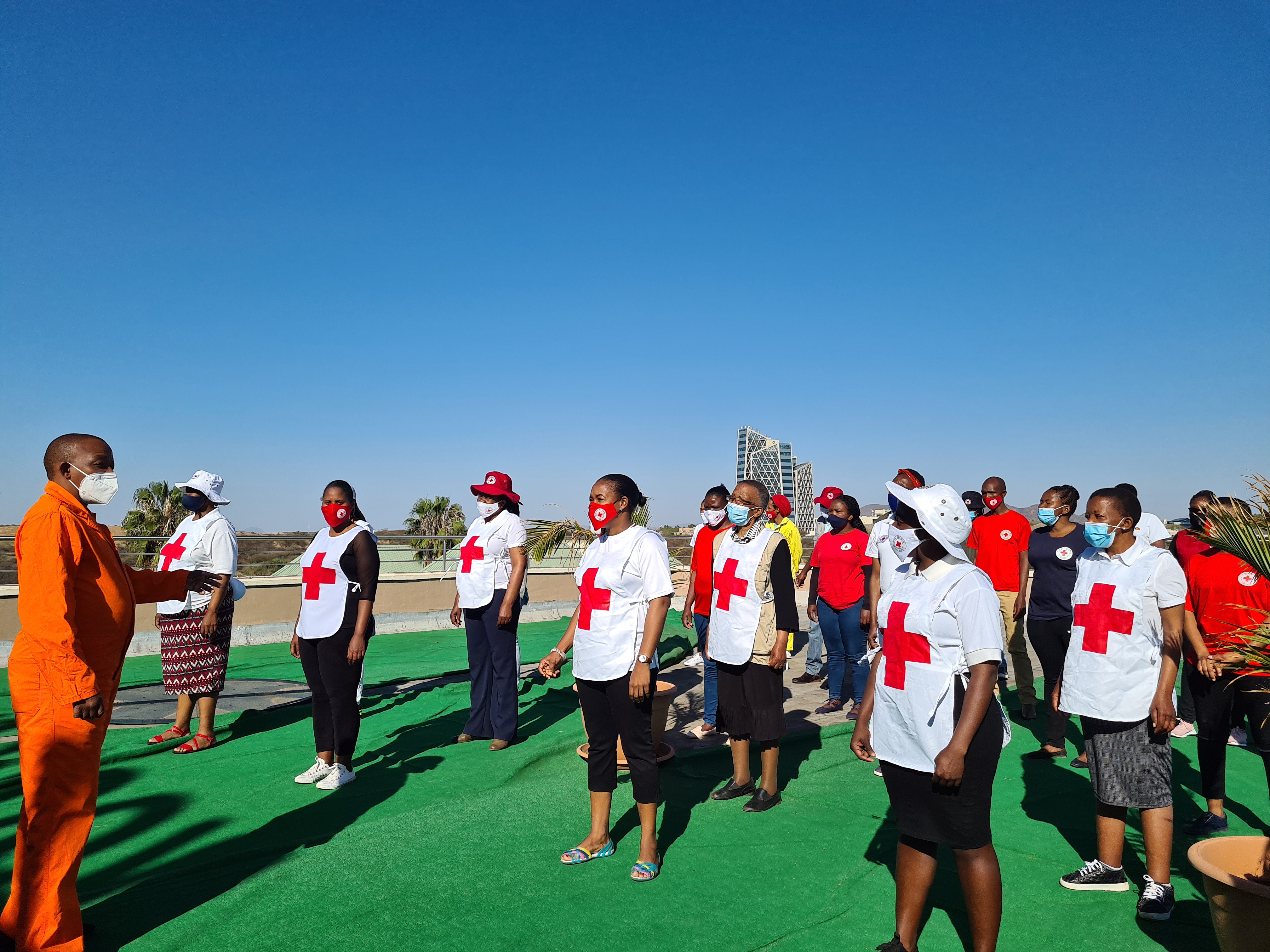 Programme Description
The mandate of the Branch Development Programme is youth and volunteer management. It is a programme that recruits volunteers without consideration of race, sex, class, religion or political beliefs.
It pursues a widespread of popular membership - community mobilization. Branch development's focus is on recruitment, revival and capacity building of branch volunteers both in the cooperate world and at community level. It is also to ensure that BRCS has functioning branches that have the capacity to implement humanitarian activities to address the needs of the vulnerable in their respective communities. The program also ensures that governance structure is strengthened and adhere to guiding instruments such as Constitution, code of conduct and ethics for volunteers.
Membership
HOW TO BECOME A BOTSWANA RED CROSS SOCIETY .
Botswana Red Cross membership is open to all those that subscribe to the spirit of humanity and voluntarism. Members and volunteers are recruited at their own free will without expecting any payments. The principle of volunteerism is still of value to the thinking and planning of Red Cross for community needs.
MEMBERS:
Any person who agrees with constitution, subscribes to the fundamental principles and support the red cross.
Apply for membership
Fill in membership form upon approval: sign in volunteer code of conduct and ethics
Pay membership fee
Issued with a membership card
NB
: Membership is done through the local branch and Head Quarters and its open to all. Membership is done through local branch divisional office and Head Quarters and is open to all.
TYPES OF MEMBERSHIP
Ordinary Members: It is a two-year membership
Life Membership: The Fee covers you for a longer period.
Youth Membership: for the school going youth
BENEFITS OF BECOMING A VOLUNTEER/MEMBER
As a member of the Red Cross, you will touch many people's lives. Your Membership will make it possible for you to be involved in helping others.
Training in all Red Cross program
Right to vote
To be featured in the Red Cross Newsletters
Served Over
You Have the Power Today to Change Tomorrow!
It is a long established fact that a reader will be distracted by the readable content of a page when looking at its layout. The point of using Lorem Ipsum is that it has a more-or-less normal distribution of letters, as opposed
1,432,805
Children in 190 countries in the world